Source: Robert G. Hagstrom, Investing: THe Last Liberal Art (2nd ed.) (2013), pp. 104-1254
The Main Ideas.
I'm absolutely convinced that my work in philosophy, history, policy debate, and literature has generated obscenely more investment alpha than my hardcore finance experience.
Investors are imprisoned in reading silos (they're in the Panopticon, and thus, don't realize it)
(Proper) reading boosts investment acumen (+ don't fall into the trap of passive reading / "consumption" culture)
Don't underestimate the value of literature in investing
Critical selection and a clear reading methodology prevent drowning in information floods
Every text demands answering 4 questions (each one conditional upon validation of the prior): (1) what's the text about as a whole? (2) what's being written in detail? (3) is the text true, in whole or part? (4) why do I care?
There are specific strategies to explore each of the four questions
The Details.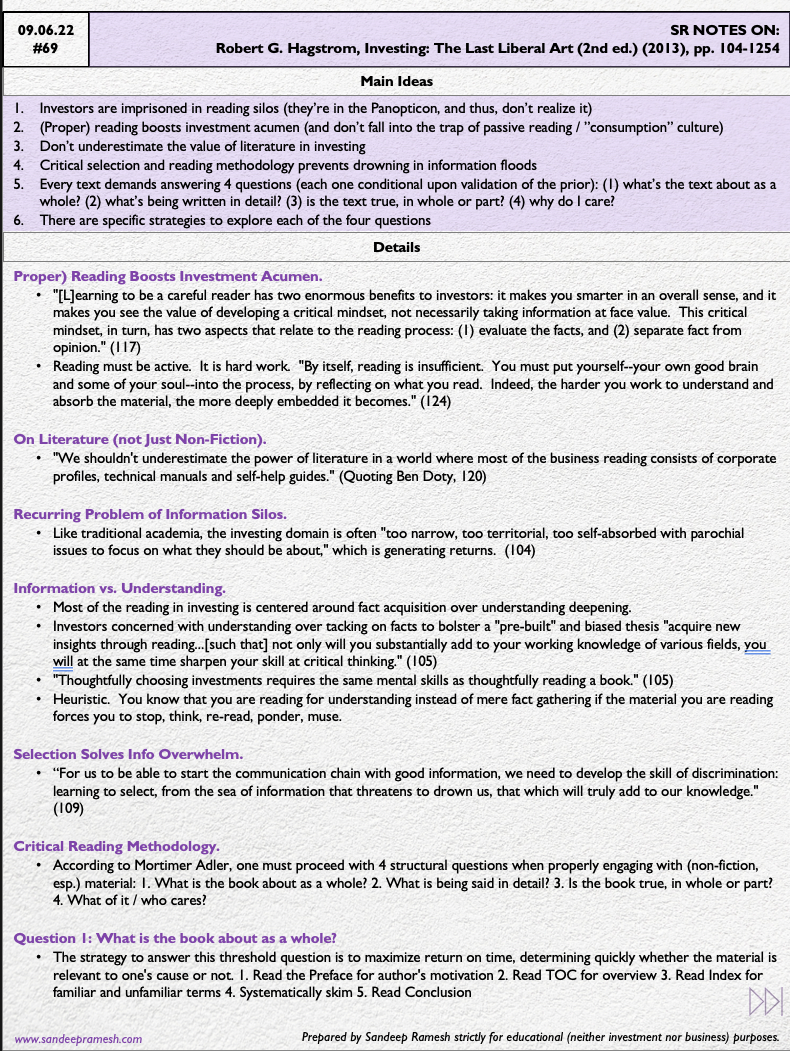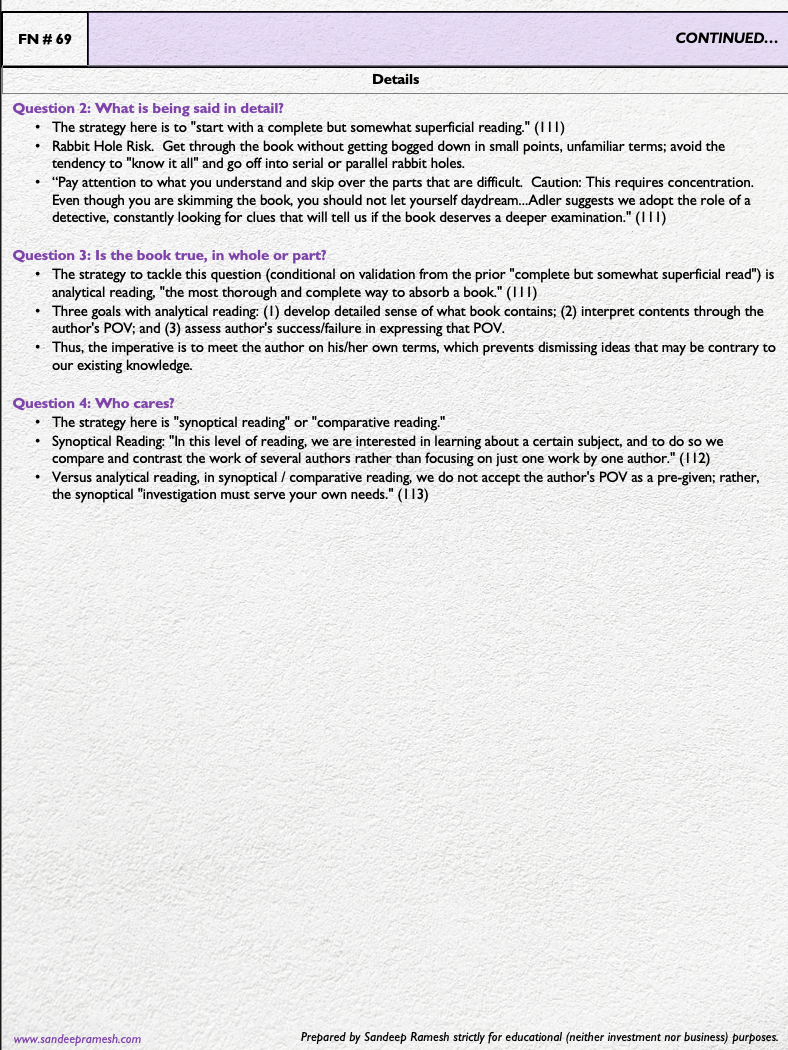 Related Field Notes (inter alia).