Source: D.J. Foskett (British librarian; library + info. scientist), "Libraries and Information Systems - A Fruitful Partnership" in Proceedings of the Annual Conference of CAIS / Actes Du congrès Annuel De l'ACSI (2013)
The Main Idea.
In our decidedly digital age, I am learning a great deal from a librarian, including that engaging in consecutive and integrated thought, underpinned by a curiosity-driven and structured research engine remains a (crypto) investing super power.
This Field Note concerns the intensifying problem of information overload (see, e.g., FN 3_On Info Smog and FN 6_On Crypto Information Diets) by examining the relationships among data, information, knowledge, and wisdom. The source framework comes from Douglas John Foskett, a 20th century librarian, classificationist, and master of LIS (library & info science).
Applying this data to my current crypto investing work has generated (in an interdisciplinary and brutally practical way) the following lines of information.  
(1) Structure: Data <--> Information <--> Knowledge <--> Wisdom
(2) Activity: Background Research <--> Evaluation Assessment <--> Variant View <--> Bet
(3) Tool: Information Diet <--> Investment Framework <--> Written Product <--> Position Sizer
(2) and (3) will continue to consume my attention.
"I declare that the Library is endless." (inimitable J.L. Borges, The Library of Babel)
The Annotated Image.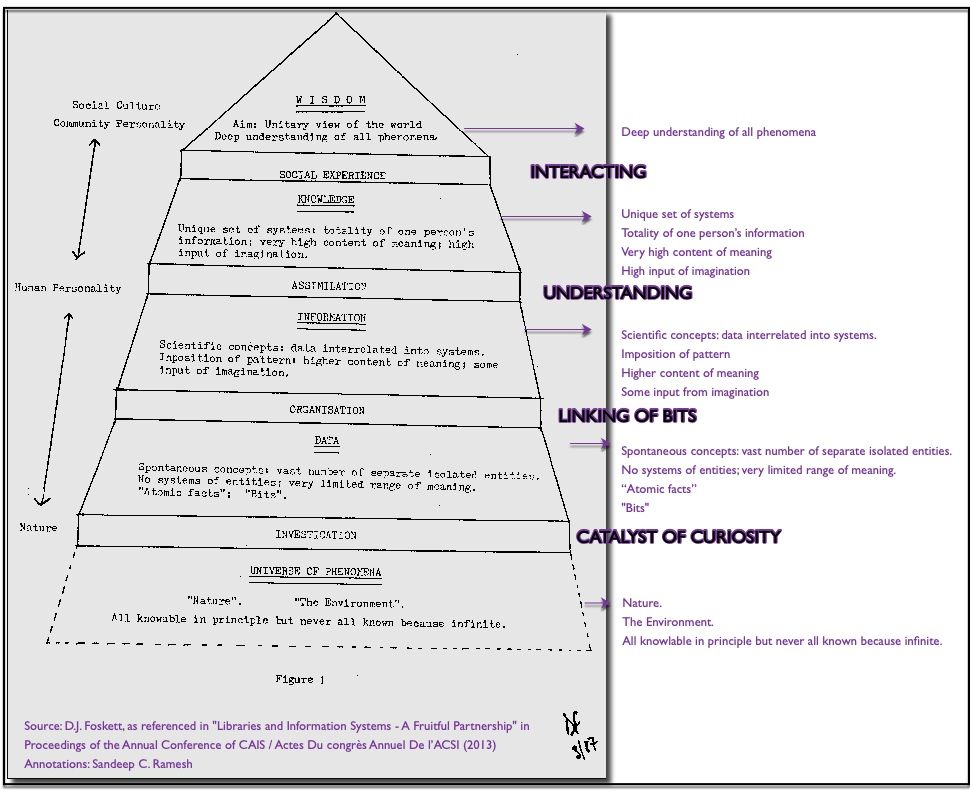 The Details.