Sources:
Nassim Taleb, Skin in the Game (2018)
Ole Peters, "The Ergodicity Problem in Economics" in Nature Physics 15 (2019)
Robert Frey, Lecture on Drawdowns at Real World Risk Institute (2021)
There's a lot of talk about "conviction" and "concentration" in the investing and trading domains.  Often (but not always) these are "cocktail party" terms uttered by those utterly insensitive to, ignorant of, and inexperienced with risk.
In convex domains--like crypto trading/investing--survival = winning (and because of the convexity, potentially winning big).
INVOKING NASSIM TALEB: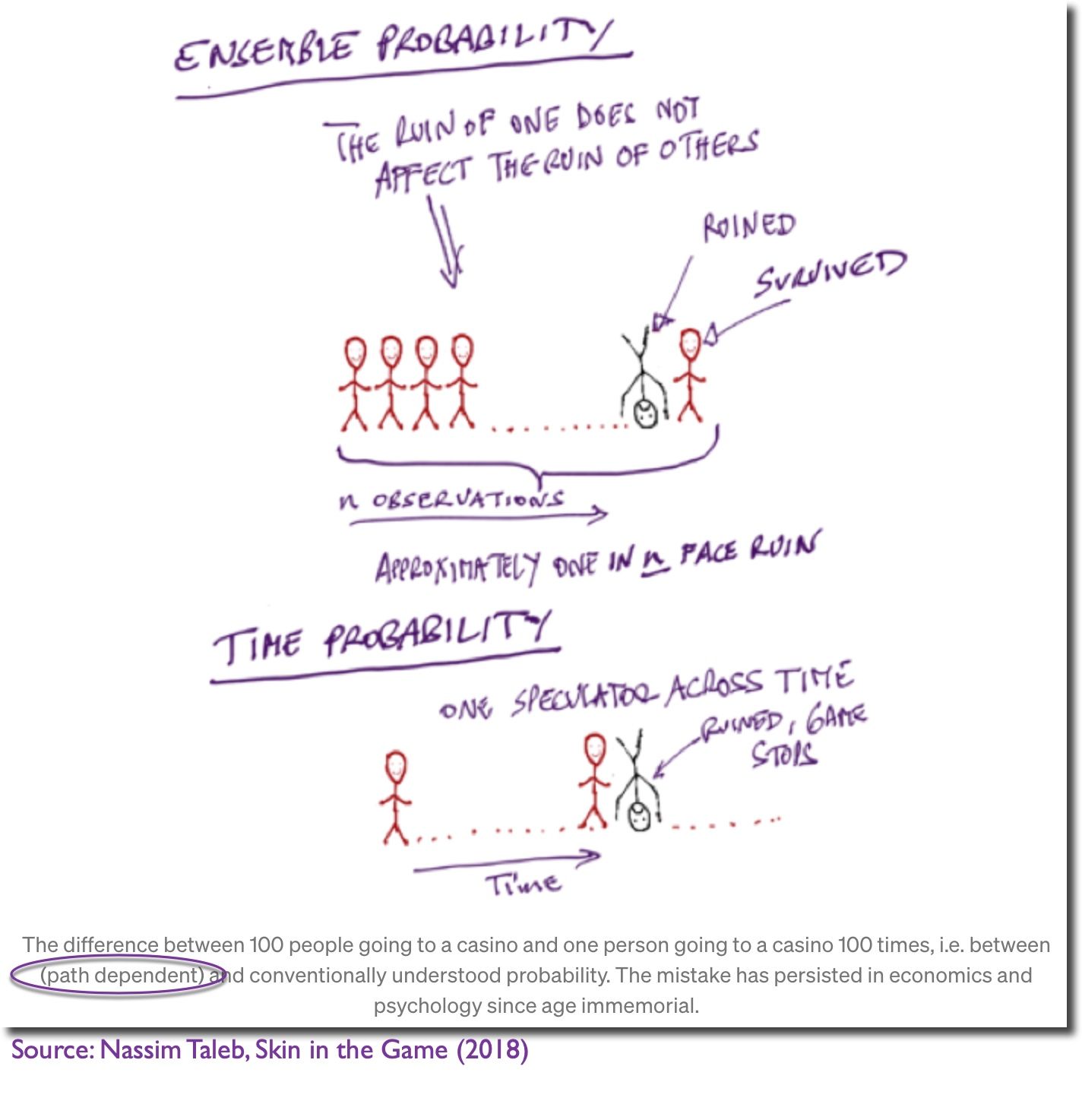 INVOKING ROBERT FREY: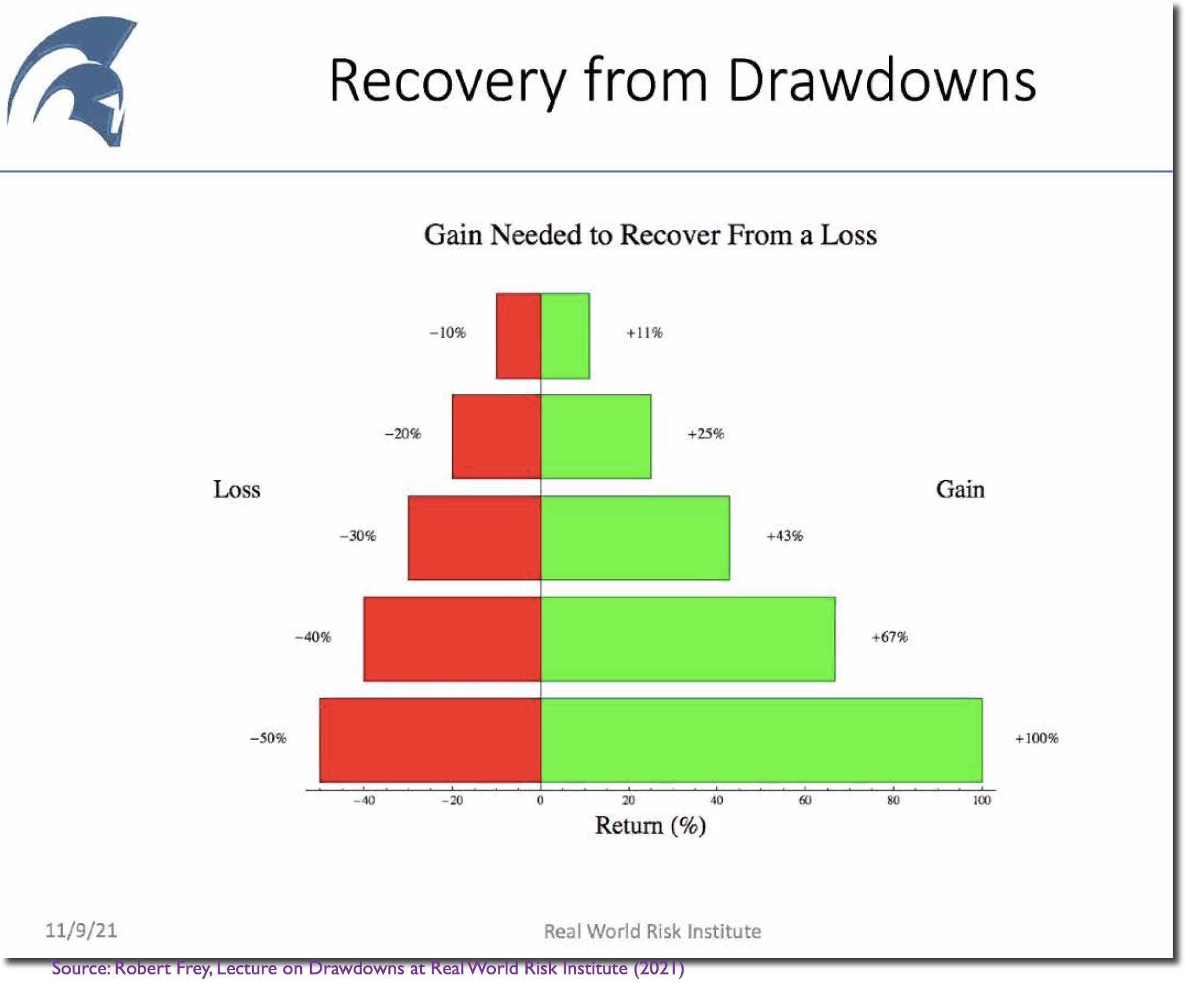 INVOKING OLE PETERS: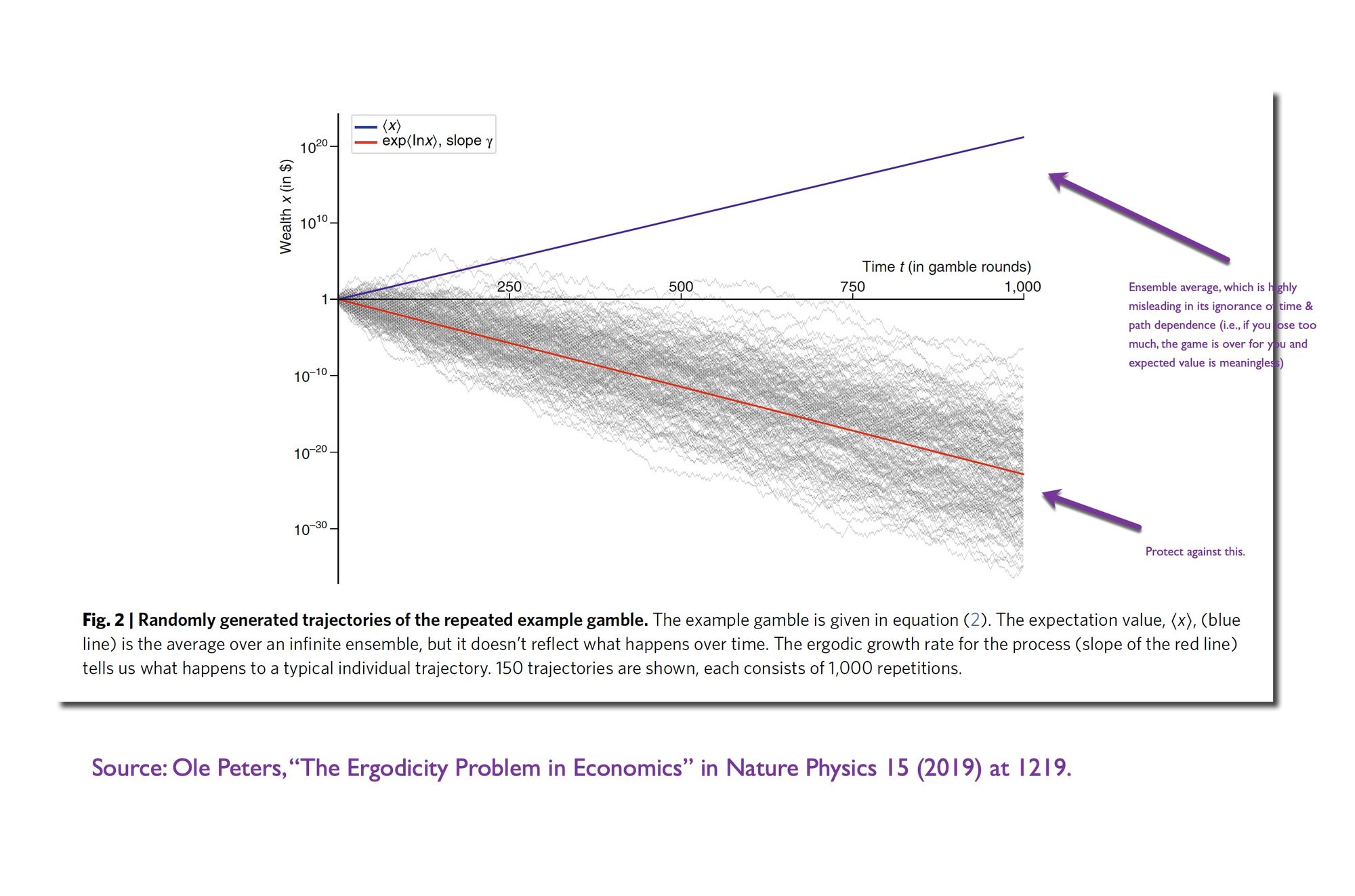 This leads to the following injunction: avoid the risk of ruin.
(See also Field Note 17: "Tail Risk x Crypto," Field Note 30: "Modern Crypto Fund," and Field Note 58: "Mandelbrot's 10 Heresies")