Source: Longbing Cao, "Decentralized AI: Edge Intelligence and Smart Blockchain, Metaverse, Web3 and DeSci" in IEEE Intelligent Systems (May/June 2022)
Main Ideas.
Conventional AI services are centralized (central controller, mediator, governor, task executor), limited at design stage (inflexible, less responsive to change and dynamical systems), and display poor functionality in terms of reliability and scalability.
Distributed AI is a movement in the right direction, but still shares resources with centralized servers.
Decentralized AI aims to flatten centralization fully.
The Image.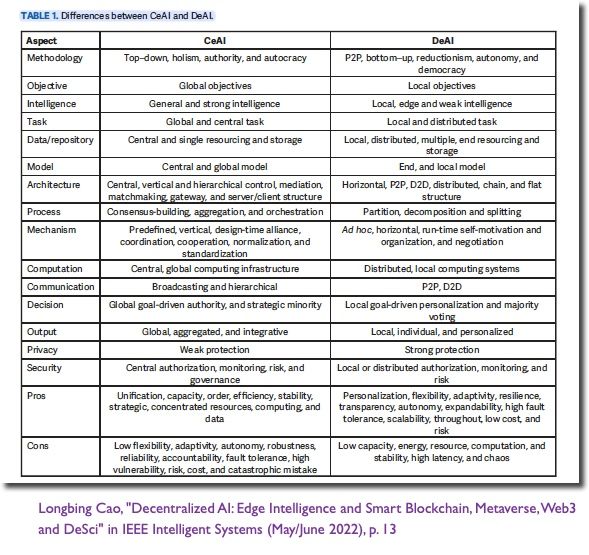 The (Scant (for now)) Details.