Source: Chainlink, "What Is the Blockchain Oracle Problem?" avail. online (Aug. 27, 2020)
The Basics.
Oracles and oracle networks serve as critical middleware to bridge on-chain and off-chain ecosystems
The "oracle problem" is double: (a) the general problem of pushing data on/off chain and (b) ensuring that the oracle (network) is itself moved toward decentralization
An Example.
Clear example where on/off-chain data coordination is necessary: parametric insurance smart contracts (predefined payouts upon predefined "external world" trigger events such as seismic threshold for quake insurance without claims ambiguity and cost inefficiencies associated with typical insurance pricing and adjustment processes).
The Infographic.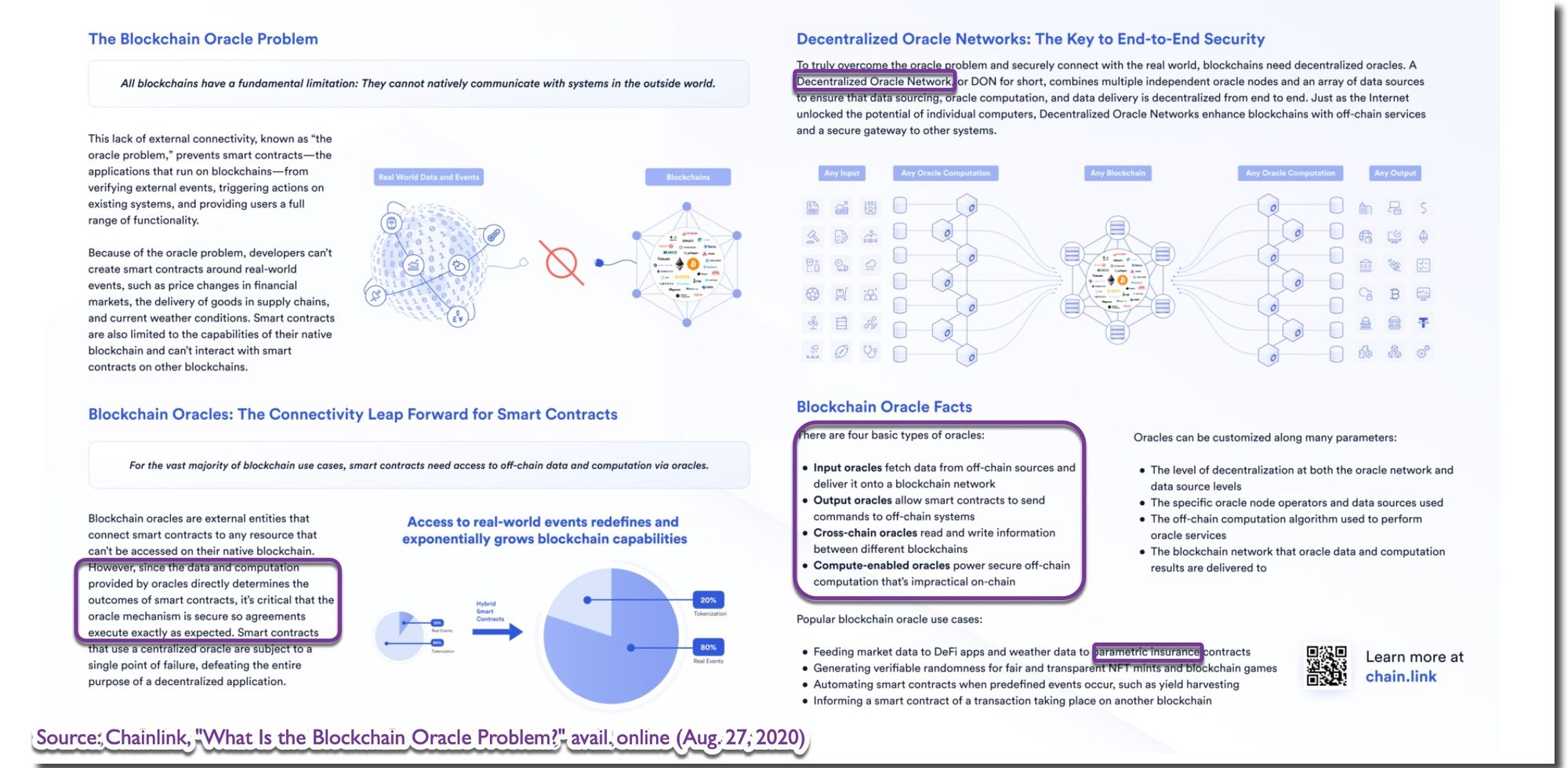 The Details.