Source: Qin Wang et. al, "Exploring Web3 from the View of Blockchain," avail. online at arXiv (June 2022)
THE MAIN IDEAS.
Mapping web3 architecture is a critical pre-requisite to understanding design tradeoffs
One web3 architectural map consists of 3 "decoupled components" (access, computation, storage) and 3 "transaction routes" (on-chain, off-chain, hybrid)
See also Field Note #23: On "Decentralized Computing Stack" (Trent McConaghy mapping similar elements of decentralized computing: communications, processing, storage)
Architecture Trade-Off Analysis Method ("ATAM") allows us to compare/contrast the design choices as we select different transaction routes for the decoupled components.
Key question when designing web3 architecture is how important security, anonymity, and availability attributes are to the problem area.
THE INFOGRAPHIC: ATAM APPLIED.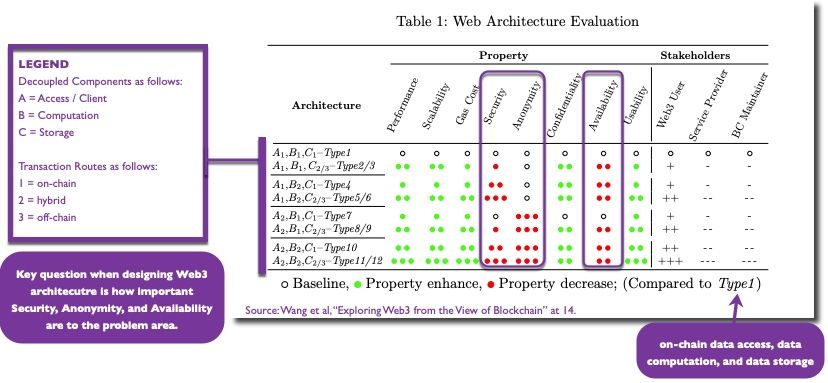 THE DETAILS.